Hi Everybody ,
Now found DEEPINSIDE.co.uk on LA VELLA MOBILE
La Vella Mobile Radio gives you fullaccess of the Deepinside radio station.
La Vella Mobile Radio player brings you the best quality digital streams, compressed and delivered to the La Vella Mobile Radio application. You won't believe the digital clarity you will receive on your mobile phone. You really have to hear to believe!
Deepinside - Soulful House Station
Deepinside - DJ Session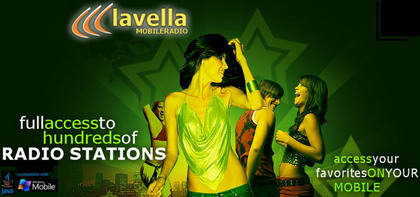 On the move with DEEPINSIDE.co.uk
! Good Listenning !
La VellaGroup ©

_________________